Measure twice, order once as the saying goes. Take the time to determine the correct size of hay net required.  

Measurement Guide
Use the diagram below to help determine what size hay net / bag you will require for the size of hay bale you are using.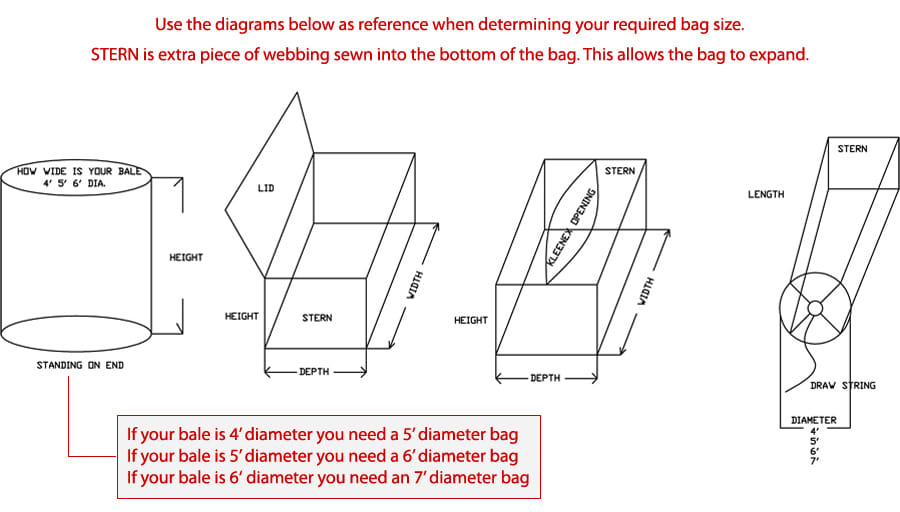 Please measure carefully to determine your requirements. If needed, call 905-892-8787 for assistance.