Buy your slow feed hay nets on line and have them shipped directly to you. 

Slow Feed Netting Explained
The Original 2" mesh is a great place to start feeding your horses. If your goal is to reduce waste but not necessarily your horse's waist line, then this is the net for you. Most horses do very well on this net, but may consume more than desired. This net is great for the following issues: Heaves, Choking, Colic prone horses, Reducing waste, Herd aggression, Hard keepers, Senior horses,  those with Ulcers. 

Slow Feed Netting (Slow Feed Extreme / Opening size: 1" Mesh) The Slow Feed Extreme is our second smallest mesh that we carry and should not be used when introducing a horse to slow feeding. We recommend that horse owners start with the 2" web then over the course of time wean their horse to the 1" mesh web. Horses that don't maintain a good weight using the Slow Feed should be transitioned to the 1". It's great for the extreme cases of metabolic disorders, for horses that are on stall rest, or for sheep and goats.

Remember that if your horse or goat creates a hole in the net to tie it closed. It is recommended to look closely at the net every day to inspect it for any holes that your animal may get caught up in.

The Slow Feed 1" mesh size is great for slowing down the speed at which your animal consumes hay, making the ration last much longer. Please keep in mind that your animal may become irritated due to the size of the opening. They may start to bite and paw at the net to get at their feed. This net is the next step for animals that may be too " efficient on the Original (2"") mesh size. This net is great for most metabolisms and offers all the benefits of the Original size with a few extras as well. This mesh size is great for:
Metabolically challenged horses, donkeys and mules 
Mini horses, burros, donkeys and mini-mules 
Any horses that need to be slowed down 
Horses that can't be "free-fed" (allowed access to unlimited hay) 
Always offer free choice hay along with your Slow Feed Net until your animals have learned to successfully graze from it.
A smaller 1 1/4" hole size, means extended eating times and less waste. Fits over a standard square bale. This slow feed hay net is designed especially for ponies or those easy keepers.
Advantages of the Slow Feed Netting System
Canadian-made, woven, knotless, UV protected,  Nylon netting
Regulates feed consumption - obese horses usually loose weight / thin horses normally gain weight
Less waste! Not only saves dollars, but time and space
Healthier feeding - slow delivery as opposed to the gorge and starve cycle which is hard on horses' systems.
Reduced maintenance - nets can hold days worth of food 
No more fighting over feed - it's always available
No specific feeding times for you to keep
Your horse will never be hungry and always ready to go
IF THIS IS YOUR FIRST TIME FEEDING YOUR HORSES BY THE USE OF SLOW FEED NETTING WE HIGHLY RECOMMEND STARTING WITH A 2"  MESH PRODUCT.  AFTER USING THE PRODUCT FOR SOME TIME THEN WEAN THEM TO THE 1 ¼" MESH OPENING, THEN FINALLY DOWN TO THE 1" MESH OPENING.
CAUTION: We would like to remind you that this Slow Feed Netting bag sometimes will get caught in the horses' shoes and or halter as well as blankets.  Please keep an eye on your horse should any of the above occur. Make sure the rope is not tied at the end. Leave the ends loose so that you do not create an opening in the rope that will get caught on your horse.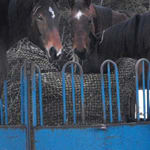 XL Large Round Net
7 ' x 9 '
1", 1 ¼", 1 ½" & 2" mesh sizes
Fits a 6' x 6' Bale
$300.00 CAD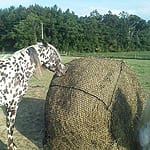 Medium Round Net
5' x 7' 
1", 1 ¼", 1 ½" & 2" mesh sizes
Fits a 4' x 5' Bale
$219.00 CAD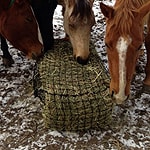 Small Rectangular Net
1", 1 ¼", 1 ½" & 2" mesh sizes
Fits a standard small rectangular bale (35 – 40 lbs)
$75.00 CAD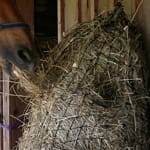 Trailer Bag
1", 1 ¼", 1 ½" & 2" mesh sizes
Holds 4 – 5 flakes
$49.50 CAD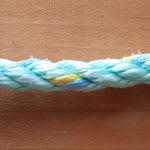 9 ft Rope 
¼" (Mini, Half or Square) 
$12.00 CAD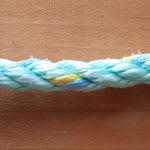 25 ft Rope 
¼" (Medium or Large Round Bales $15.00) 
$22.50 CAD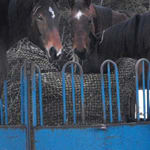 XXL Large Round Net
7 ' x 10 ' 
1", 1 ¼", 1 ½" & 2" mesh sizes 
Fits a 6' x 7' Bale
$315.00 CAD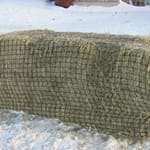 Large Rectangular Net
3' 6" x 3' 6" x 10' open end
1", 1 ¼", 1 ½" & 2" mesh sizes
Fits a 3' x 8' bale 
$225.00 CAD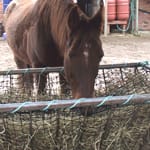 V-Feeder Net
Double poly opening of 2" 
1", 1 ¼", 1 ½" & 2" mesh sizes
5'L x 3' D x 2'W
$250.00 CAD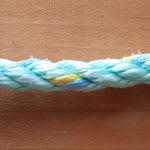 12 ft Rope 
¼" (Texas) 
$15.00 CAD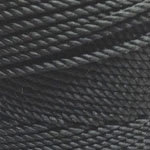 Repair Twine 
¼ lb 
$12.95 CAD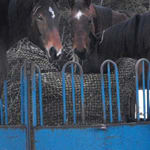 Large Round Net
6' x 8' 
1", 1 ¼", 1 ½" & 2" mesh sizes 
Fits a 5' x 6' Bale
$245.99 CAD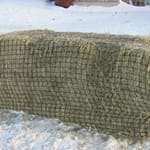 Large Rectangle Trunk Hay Net
1", 1 ¼", 1 ½" & 2" mesh sizes
Open on 3 Sides. Measures 8' L
$209.00 CAD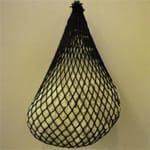 Nibble Net
1", 1 ¼", 1 ½" & 2" mesh sizes
Holds approximately 2 flakes
Standard Size 1.6' x 2.6' 
$45.00 CAD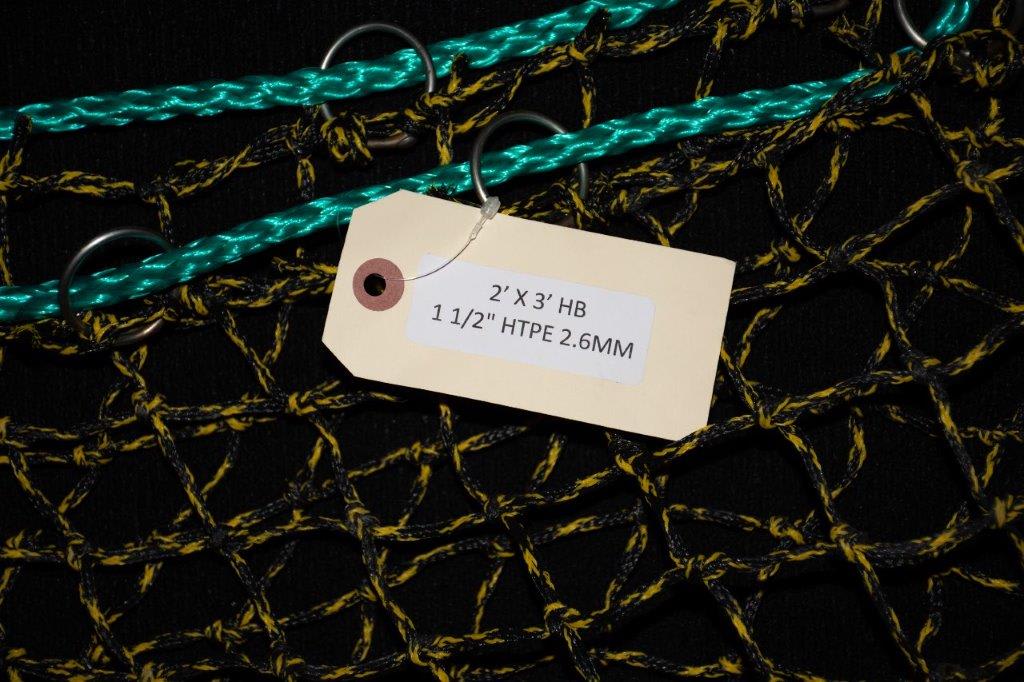 NEW! Trailer Bag
1 1/2" square with rings, knotted
Holds 4 – 5 flakes
$49.50 CAD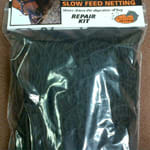 Repair Kit
1", 1 ¼", 1 ½" & 2" mesh sizes
includes the following: repair twine,
replacement cord, repair patch (extra webbing)
$12.95 CAD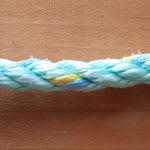 18 ft Rope 
¼" (Small Round Bale or 3'6" x 3' 6'x 8') 
$19.00 CAD
Warranty
30 Day Manufacturer's Warranty on hand sewn seams. Returns/Exchanges within 7 days for new, unused nets. Customer pays all shipping fees. For hygienic reasons, nets are non-returnable once used. Haynets are not indestructible and we cannot control the animal eating from the net. Warranty does not cover damage caused by use, including chew holes or tears in the mesh.

The mesh is not metal and can therefore be torn or chewed, horses are livestock and may chew thru the mesh if not transitioned properly or various other reasons. We do not warranty the mesh/netting, only the craftsmanship of the seams. There is an inherent risk in the purchase and use of these products.